Successful email marketing campaigns use an effective approach to engage with email subscribers for higher conversion rates.
Subscriber engagement starts with quality email content and other best practices for effective marketing campaigns.
Avoid the common mistakes in creating email contents that result in inactivity and non-responsiveness from your subscribers.
The engagement of email subscribers to your marketing campaign is one of the most important elements of success. The main goal of your email marketing campaign is to have subscribers write back to you. Let them write back to you by providing the right content. This approach will allow you to engage with email subscribers for higher conversion rates and sales.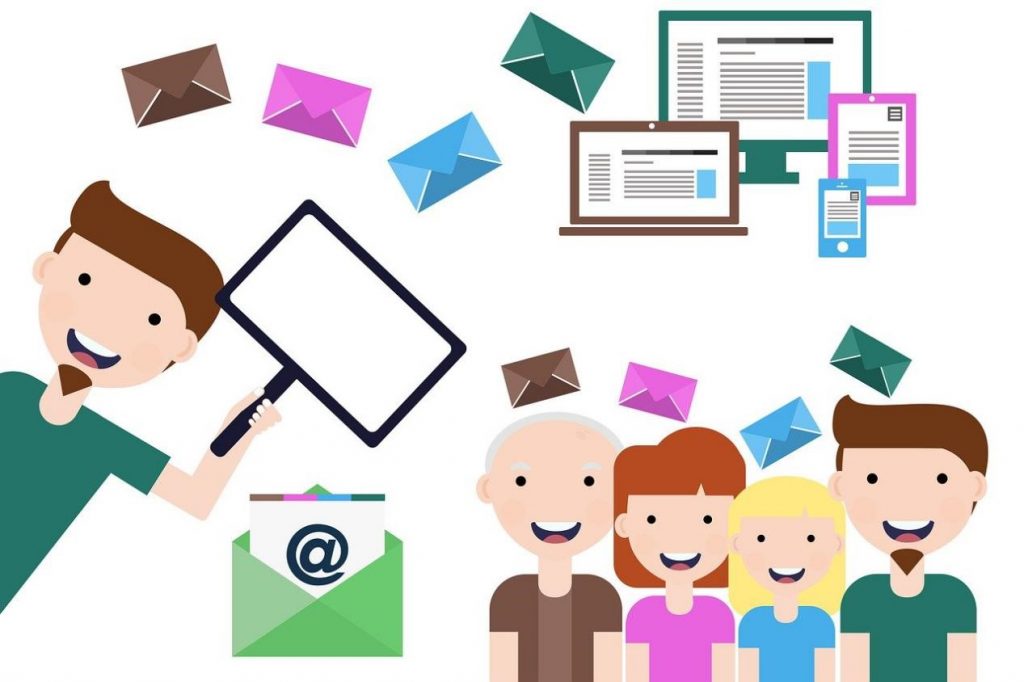 Engage with users no matter what the platform you use. With social media, engage with the comments. On websites, engage in site chat. In email marketing campaigns, engage with subscribers through a lot of methods. Whatever you do with your marketing campaign, just engage with people.

How to Engage with Email Subscribers

A lot of digital marketers and business owners realize that success in social media means engaging with your audience/subscribers. So, why not make sure that you engage with email subscribers? That is not just an interesting idea to explore because email subscriber engagement is even more important.

Email is a top generator of marketing cash but people make the dreaded mistake of taking a simplistic approach. The truth is, online marketers and business owners are not using emails to their full potential.

It's about time that you maximize the full power of your email marketing campaign for massive business growth. How? Engage with email subscribers by using the following methods and approaches to create quality email contents:

Email Subscribers On Links, Images, and Subject Lines

Cleaning up your email content is better than cleaning your email list with inactive recipients or subscribers. The first thing you need to do is to make sure that the links and images you provide are working. Include a relevant and responsive link that subscribers can use as a response to your CTA.

It doesn't make sense putting a link in your email that is not working or irrelevant. This also applies to the image that you inserted in the email, especially broken or not working ones.

Subject lines are your front liners in your email marketing campaign. It is what your subscribers see right away when they open your message. Make sure that you create a quality and powerful subject line. It should be relevant and timely so that the recipients will be attracted right away. Create a subject line that appeals to your recipients because they are looking for it. It should be something relatable or interesting to generate a response.

Strong subject lines that result in higher engagement rates are descriptive, short, and promising. They allow you to engage with email subscribers by telling them what's in it for them. There are different styles of subject lines such as how-to, personal, and informational.

Engaging Email Content and CTA

The very essence of your email should be engaging from start to finish. Create an email content that is not generic. You should be specific, identifying specific content, promotions, and other important details. Be on top of things and anticipate what your subscribers are looking for.

For example, if you want to know what project the subscriber is working on, point out right away. Ask a question and start a conversation. Do not make your email like a newsletter that sounds impersonal. Engage with email subscribers just like people are engaging others on social media.

Social media engagement starts with answering or commenting on blog posts and other platforms. In email marketing, keep your content short and ask questions that people will respond to and carry on a conversation. Use email as a venue where you can correspond with your subscribers. Connect and engage with email subscribers just as you do on-site chats or social media comments.

Answer questions in a timely manner so that you can actively communicate with your subscribers. A late response to inquiries will lose the interest of your recipients or they have found answers somewhere else. Most importantly, don't forget to leave a powerful call to action.

To engage with email subscribers is just the way to an end. Your purpose is to build up a momentum that would lead to them responding to your CTA. Once you have your subscribers' attention and engagement, it is high time to leave a persuasive Call to Action.

Call to Action Overview

Your Call to Action (CTA) determines the transaction rates of your email marketing campaign. It depends on your CTA whether your subscriber will go ahead and buy your products and services or not. Create a Call to Action that will leave no doubt in your subscriber. It should give them 100% conviction that positively responding to your CTA is the only best choice.

However, take note that you cannot make them do what you want from your CTA if you don't engage with email subscribers first. Give subscribers something amazing about a particular promotion. If you cannot create engaging email content, forget about sending one at all. Email junks are not going to work and will only hurt your overall marketing campaign.

Give subscribers a reason to engage in your email like a promotion that says "Spend $100 and get $20 off. Expires in 72 hours. Start right now." See if you can generate revenue for this campaign by offering the best promotions you have. You have 3 seconds to make subscribers click to your site or not. Provide email content that should make them do your call to action right away.

Common Email Engagement Blunders

A good content that lets you engage with email subscribers takes a lot of hard work and creativity. Your email content can either make or break your marketing campaign so be very careful. For this reason, make sure that you do not commit some of the common blunders, which turn off most subscribers.

Mistake #1 – Non-Responsiveness

First, not responding to a bunch of replies from users is one of the mortal sins in email marketing. It defeats the purpose of email engagement in all angles because non-communication means no engagement. Do not be lazy and expect people to come to you if you are not doing anything to engage them.

After all, what's the point of creating good content and powerful Call to Action if your subscribers cannot respond to all of them? It is not enough that you engage with email subscribers. You should also provide a link for them to respond or participate in your promotions. Moreover, address all email replies directly to you to keep you in the loop.

Mistake #2 – Boring/Uninteresting Contents

Second, some digital marketers just send an email and hope that subscribers would click their link or site to shop. Digital marketing is not easy, not like before when you put out radio and TV ads hoping people will come to you. It doesn't work like that anymore. You need to create email contents that pique the interest of your recipients for them to open up and engage with you.

Start asking questions for engagement and answer product questions. Include details that are relevant and of value to your subscribers. Build up their interest in your content, allowing you to engage with email subscribers. All these should lead to your subscribers clicking on your Call to Action link or button.

Mistake #3 – Not Offering Exclusivity

Third, email subscribers join your email list because they expect to receive content from you. However, it would pique their interest even more if you give them exclusivity in your content and access. Engage with email subscribers by letting them know that they can only access or get your content with membership.

Exclusivity deepens desire and drives subscribers to further respond to your call to action. Exclusive offers, promotions, and rewards are what drive the luxury good market and other industries. You can engage more subscribers if you show them the reasons why they should subscribe to you. Give a timeframe or deadline because urgency is also a great action influencer.

Final Thoughts on Engage with Email Subscribers

Some digital marketers complain that their email marketing is not doing well. However, the truth is, they are not doing it right that's why it's not doing well. How do you make your email marketing campaign work? Engage with email subscribers and establish a relationship with your target audience. Nowadays, it is not about just the domain or technical stuff anymore. It should also be about the email content.

Eventually, your content should rock. If your content is poor, then you can expect a poor email engagement as well. Poor content and poor engagement with your email recipients lead to poor deliverability. Create powerful and strong email content that allows you to engage with email subscribers for higher transaction rates.

If your content is poor, then you can expect a poor email engagement as well. Poor content and poor engagement with your email recipients lead to poor deliverability. So, create powerful and strong email content that allows you to engage with email subscribers for higher transaction rates.

Finally, rewrite content to cause engagement and don't hesitate to do it over again. Your goal is to make changes and improvements until you can see tangible results. That is how you know that your email marketing campaign is working by engaging with email subscribers.